Care: You Have the Power!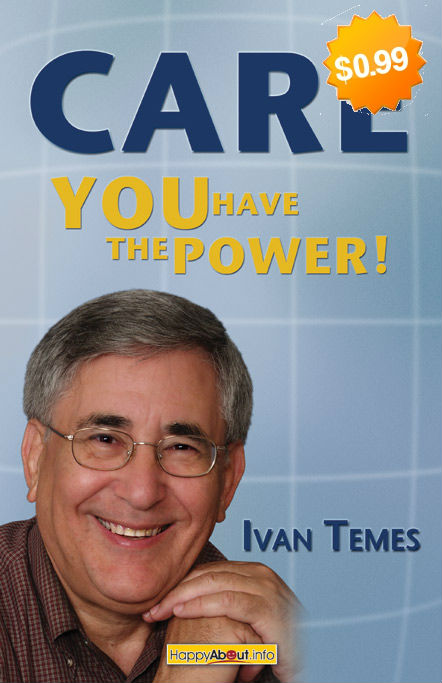 Use Ivan's expertise to quickly attain your public speaking or organizational goals.
SUPERB AUTHENTIC COMMUNICATION & CAREER COACH
Ivan has led sessions and worked individually with thousands to rediscover their passion and follow a path of joy in their lives and careers. 'Miracles' often happen around Ivan.
LEADERSHIP/ORGANIZATIONAL TRAINING DURING CHALLENGING TIMES
Ivan has personally led award-winning public speaking sessions in addition to organizational turnarounds that leverage the 'new loyalty principles.' He brings about quick results through building trust, turning fear into productivity and dramatically improving communication in ways that inspire leaders and employees to ensure that audiences and customers go WOW!
JOIN THE CARE REVOLUTION
Ivan's book brings us inspiring examples from successful CEOs, Steve Young, parents, and employees throughout the country. Obtain the eBook 'Care: You Have the Power' for only 99 cents (normally $14.99) and be inspired by the actions each of us can take immediately.
Click HERE then select the eBook and enter the code 'care' at checkout for the 99¢ price.